These are show notes for Episode #1 of the Soccermetrics Podcasts, with featured guest Alberto Gutiérrez of Colo-Colo.  The show was recorded on 11 October 2013 in London, where we had been attending the Leaders Sports Summit.  It was recorded from a lobby of a hotel near the restaurant during breakfast time, so you can hear the clinking of plates and glasses, but the audio quality from the Rode Podcaster microphone is excellent.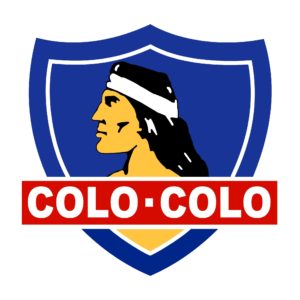 Alberto Gutiérrez is head of the youth academies of Colo-Colo, one of the most important football clubs in Chile.  Colo-Colo is the most successful club in the history of Chilean football, having won 29 league titles and ten Copa Chile titles.  They are also the only Chilean club to have won the Copa Libertadores, the South American equivalent of the UEFA Champions League.
In this episode we discussed the following topics:
Alberto's role at Colo-Colo and his interest in performance analysis
The structure of professional football in Chile
The state of analytics in Chilean (and South American) football
Alberto's presentation at the Conexión Fútbol conference in August
Our mutual impressions of the Leaders Sports Summit
Web links to relevant resources that we referenced in our conversation:
You may subscribe to the Podcast through our iTunes page or listen to the show on the Stitcher app, available for mobile, tablet, and over 4 million car dashboards.
As always, we welcome your feedback on the episode, whether on content or technical matters.  You can make your feedback in the comments section (recommended for content-related discussions) or by emailing [email protected] (recommended for technical issues).