I have attended the MIT Sloan Sports Analytics Conference (SSAC) since 2010. I've witnessed the growth of the conference from a one-day intersection of nerds, jocks, and suits that was just approaching critical mass to the slickly polished two-day sports conference behemoth that now gets visited by a former President of the United States of America.
I've written about the conference on this site from a soccer analytics perspective, but more from the perspective of an old-school kind of attendee who really, really cares about the analytics research. I don't know how many articles I've written about the conference since I first learned about it, but you can look through the Conferences and Symposia section of the Soccermetrics blog. All I can say is that I've written a lot about the SSAC.
I regret to announce that after nine years of attending the Sloan Sports Analytics Conference, I will not be at the 2019 SSAC.
To be honest, this moment has been approaching for a while. The conference has continued to evolve away from an analytics conference into a sports business one, and the corresponding cost of attendance has increased significantly. Yes, I remember writing in 2010 that the SSAC probably could afford an increase in the conference fee in exchange for a more polished event. But prices have reached a point to which I started to ask myself if attending was still worth the high cost.
In recent years I secured a press pass so I could continue to afford the event and write about the soccer- and analytics-centered events that I've written about since 2010 (the Soccer Analytics panel, the Research Paper and Poster competitions, and recently an interview with the Research Paper winner). This year I was turned down for a press pass because, after nine years of faithful coverage, this site is no longer big enough for the SSAC. The notice occurred within hours of the conference announcing that all general admission tickets had sold out. So here I am.
Now the question that most of you reading this post have is, Bummer, now what happens to the Soccer Analytics Mixer/Drinkup?
For that, I have good news.
The Soccer Analytics Mixer will go on.
THE SOCCER ANALYTICS MIXER WILL GO ON.
First of all, I've already bought a plane ticket to Boston. And I could use a couple of days off work.
Second, the Soccer Analytics Mixer is what I really look forward to when I attend the SSAC. It is the first and best opportunity to meet fellow attendees who are working in or interested in soccer analytics. It's a chance to reconnect with people who you might see once or twice a year. There are cards exchanged, deals initiated, relationships (business or otherwise) kindled. I even met a future investor there. I have taken the lead on organizing the mixer for at least six or seven years, and I've enjoyed being part of nurturing the soccer analytics community, even in a small way.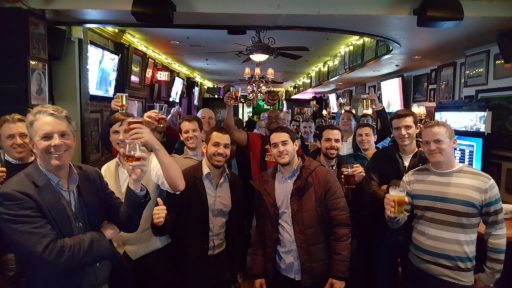 Third, it's the tenth year of Soccermetrics. What better place and occasion to celebrate it than outside the SSAC with a group of fellow soccer nerds?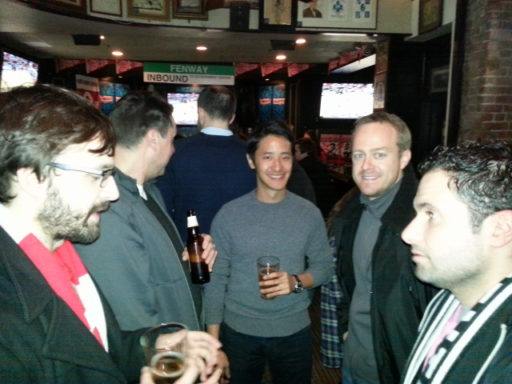 So do not fret, the show goes on. The Soccer Analytics Mixer is going to happen — February 28 at 7pm. Look for a confirmed spot by the end of this week. I look forward to seeing you all there.