It's time to return to Blighty for the Leaders Sports Summit and some football in the land where it was created.  I wanted to create an opportunity for those analysts attending the Leaders conferences as well as other people working in the football industry in London to meet me and interact with each other.  So for the third consecutive year I am organizing the Soccermetrics UK Drinkup.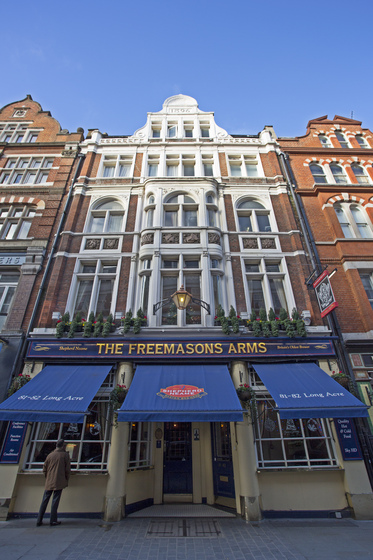 This year's drinkup will be at a special location — the Freemasons Arms in London's Covent Garden district.  The tavern considers itself to be the spiritual home of the English Football Association (it wasn't actually founded there, but the establishment follows on from the original tavern that was nearby), and the establishment contains a number of memorabilia from the FA and other clubs.  It should provide a memorable backdrop for meeting compatriots in the football industry.
The Soccermetrics UK Drinkup will be at the following time:
Freemasons Arms
81/82 Longacre, Covent Garden, Westminster WC2
Tube Station: Covent Garden
8 October 2013
6:30-9:00pm
See you there on October 8th!