In January I launched a search for a business partner for SRC to handle the business operations and allow me to devote more time to product development.  I found someone who I felt comfortable working with and we've collaborated on several tasks since then.  With the latest news surrounding the company, it's time to introduce him to the world.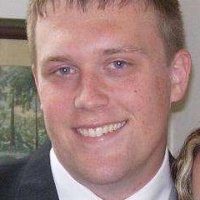 His name is Matt Stigall and he is a 2008 graduate from Georgia Tech with a degree in Materials Science and Engineering with certificates (minors) in Entrepreneurship and Marketing.  After graduation, Matt went on to join a number of startup companies, including TripLingo and Nexpense where he was part of the founding teams.  He is very enthusiastic about soccer and has organized a number of grassroots activities in Atlanta area, including a fans-oriented group to lobby MLS for a team in Atlanta and a local networking group for those associated with soccer-related organizations.
Matt has already contributed significantly to SRC's marketing efforts (the email newsletter was suggested by him), and I've valued his contributions in our discussions with prospective customers.  Matt will handle most of the business operations of SRC and lead the development of marketing and sales strategies for the company, including the company website and social media outlets.
Please welcome Matt to the SRC team!