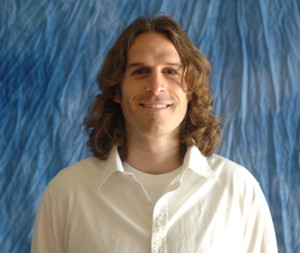 Nathaniel Boyden is part of a select group of people who have played professional sport and conducted high quality academic research.  He is a PhD candidate in the Department of Psychology at the University of Michigan, but before that he played pro soccer for the Seattle Sounders in the United Soccer Leagues Division I and very briefly for Chivas USA in Major League Soccer.  I found out about Nate through his demographic study of the career expectancy of MLS players, so we talked about that paper, his transition from professional player to academic researcher, and his view on the future of soccer analytics.
[Interview originally conducted 14 April 2012.]
(Howard) So Nate, tell me about yourself.
(Nate) Well, let's see…I was born and raised in the small college town of Davis, CA and spent most of my youth juggling a soccer ball under the street light in front of my parent's home. I am the youngest of three and both my brother and sister played soccer in college. My 'happy place' is the baseball batting cages in Woodland, CA where my dad would take my brother and me when we were young.
Tell me about your playing career.
I played my youth ball in my local Davis club, now the Davis Legacy, as well as with a couple of Sacramento based teams. I then went to UC Santa Barbara on a soccer scholarship and really enjoyed my time there (who wouldn't?) and all that I learned under head coach Tim Vom Steeg and his staff. I was a bit saddened to go undrafted in the 2006 MLS Superdraft but luckily Brian Schmetzer of the Seattle Sounders saw something in me and signed me to a USL Division 1 contract. I stayed on with the Sounders for 2 years with a very brief stint as a reserve player for Bob Bradley's Chivas USA. After being very impatient with how I was progressing in the professional game and a sobering conversation about my future as a pro player with a coach who I respected a great deal, I moved to Germany where I had my first job in science (and outside of soccer). But, I couldn't stay away long and I ended up playing in the Verbandsliga in Germany for Rostocker FC. I still play a bit now and love the game as much, if not more, than I did when I was younger.
Many of my readers are Seattle Sounders supporters.  What was your experience with the team like?  Even in the USL era they were a unique club in American soccer.
Yes, Seattle is a very unique club in the US soccer landscape. I feel very fortunate to have been a part of that tradition, if even for a very short time. One thing that stood out was the incredibly loyal fan base. It wasn't nearly as big as it is now, but many of the USL supporters had been cheering for the old NASL Sounders and still came out in droves to the USL games. Another thing that stood out to me was the quality of play. We were a very talented USL team during that period that won the league, the Cup, and lost narrowly to FC Dallas in the semifinals of the Open Cup in 2007. Plus, the guys on the team were great. Many of them are still around the league such as Roger Levesque, Zach Scott, and Sebastian Le Toux. Also, the same management group and coaching staff is still around to a large extent. It is these three consistencies that have contributed to the sustained success of Seattle: a loyal fan base, quality product on the field and quality guys off it, and a smart and dedicated leadership group. Overall, my experience was great.
Most former soccer players transition into coaching or broadcasting after their playing careers end.  You seemed to take a different approach.  What motivated you to pursue an academic career?
I have been fortunate in that education was always emphasized in my family. So, continued study was always in my future. But, I have to be honest with you and say that my path into academia was motivated by my misguided assumptions. To me at the time, however, they made perfect sense: I knew I wanted to coach, but I had little to no experience. I feel like teaching is the backbone of coaching, so I thought I would go to graduate school to learn how to teach, and from grad school I would get in to coaching. I think if I told my advisors this they would look at me and wonder how I got in to a competitive graduate school seeing as how I am in deficient in logic, but it's the truth. And, so far it has worked out very well. My advisors and those around me have been very supportive in me pursuing soccer (with a mix of psychology) as a field of study.
What is your PhD research about?
The majority of my PhD research is focused on group tacit knowledge and its relationship to team performance. By 'tacit' knowledge I am referring to that knowledge domain which concerns itself with "knowing how" to do something as opposed "knowing what" something is declaratively. I think sports are a good model for this area of research because so many of the decisions athletes make on the field rely on implicit or automatic decision making and problem solving skills. This is where the tacit dimension lies. Specifically, I have used teams in Major League Soccer (MLS) as my model of study, and I have quantified a team's 'stock of tacit knowledge' based on the shared experience amongst players within a particular club. Dependent upon my revisions, I hope to have a paper coming out soon exploring this idea within teams and across functional units within teams (e.g. defenders + goalkeeper, midfielders, and forwards) in MLS.
I pursued my PhD at an elite university, and I've felt that at the highest levels of academic research, the level of competition and talent is similar to what you might see in a professional sports team.  I never played professionally, but you did!  So are my impressions accurate, or is the reality very different?
I think there is some truth to this, yes, and I feel like science and sports at the highest levels can be very analogous. However, I am not a good source on the matter because I am biased. I do get giddy when a mathematician proves a theorem, but it is nothing like the appreciation I have for a delicate chip over the goalkeeper. These are both instantiations of talent and involve many of the same cognitive capacities (e.g. spatial working memory, pattern recognition), but due to my biases I am likely to put Messi ahead of Sir Andrew Wiles. As far as the competition is concerned, yes, science at the highest level is incredibly competitive, but sport has helped me in this regard. It is part of the territory, and it is really such a natural part of the game, that if you evolve, you begin to see your opponents as partners in the same dance. Why wouldn't this be the same for science?
Like most people who aren't Seattle Sounders fans, I first became aware of you through the paper you wrote on the career span of Major League Soccer players. How long did it take to conduct the research that you presented in that paper?
The project took roughly one and a half years from initial data collection to final publication. It took about one year to collect and analyze all the data as well as to write the initial submitted draft. It then took about another six months for the editing, revision, and publication process.
What was the most difficult part of the project?
One of the most difficult parts of the project was to convince people that sports were worth researching scientifically and that this was going to be a very worthwhile use of my time (and the funding agency's money)! I started working on the project at a demographic institute, so the initial idea of conceiving athletes within a particular league as akin to populations flowing in and out of a country (and therefore examinable with demographic tools) was another small hill to climb.
You had a short stint in Major League Soccer.  Did the results of your paper match up well with your experience?  Which results surprised you the most?
Oh wow, my stint in Major League Soccer was incredibly short!  I played in a handful of reserve games for Chivas USA back in the 2006 season, so my first hand experience might not be the best from which to gauge the results of the study. Still, I could relate to the high exit rate and low career expectancy, as well as the very meager league minimum wage! The results that surprised me the most, however, were the very few performance statistics that were reliable predictors of league exit: only minutes, assists, and games played (but not goals scored, for example). The other finding that stood out to me was the high exit rate for foreigners. There may, of course, be an interaction with age and it would be good to control for this in future analyses, but I thought that was interesting and something that I have explored more deeply in examining the relationship between national diversity and team performance within the league.
Have similar studies been performed for overseas leagues?  How does the career span of a MLS player compare to a player in those leagues?
I am actually unaware of any soccer studies in other leagues that use a life-table analysis as I did in my paper. However, one study that informed much of my research was conducted by Bernd Frick and colleagues in Germany and looked at career length in the Bundesliga. They report the mean average for career length at 3.96 years. Other studies looking at basketball, baseball, and football have used life-table analyses, and I was surprised to see that the MLS had the lowest career expectancy for rookies in all of these sports at 2.4 years.
What is the one thing you want a parent, a player, an agent, or a general manager to take away from your research?
If there was only one thing I could have these different groups take away from my paper, I would want the athlete to understand that he should not play elite sports unless he can handle his heart being broken. His career is likely to be short; there are going to be physical, emotional, and financial pitfalls. I want him to understand this, to accept it, and to go for it anyways! No one regrets it when they go for it in sports. I want them to be aware of the facts but to still dream and to still go after that dream with a warrior spirit.
Where do you see the future of analytics headed in professional soccer?  How do we best incorporate psychological factors?
I see the future of analytics in soccer adopting a complex systems approach because I think that is the best representation of the game itself. We need to understand how simple rules within the game can lead to properties that make a group of players greater than the sum of their parts. To do this we need elegant models that can allow teams to simulate and predict team behavior and results in advance. For example, when Chelsea went out and played Barcelona today [ed. 18 April], choosing a system and a style were things Di Matteo and company needed to decide upon. They were successful and pulled out a historic win by adopting a model that Mourinho's Inter used to beat Barça in 2010.
I see soccer analytics, and this problem is part cognitive psychology, being able to simulate different strategies and to have an idea of which one or combination will produce the best results. I see this being a BIG problem wherein lies an opportunity for soccer analytics. I think that the best coaches and minds in the game intuitively already do this. Now, it is an issue of making this knowledge explicit and these hypotheses testable.
So what are you doing now?  And are you starting to make plans for life after graduation?
Well, I am in soccer close to full time again. I love the game, and sometimes you cannot choose what you love. I recently finished my course and teaching requirements, so I am choosing to take a leave of absence from academia to focus on most things soccer. I recently signed with the Michigan Bucks in the Player Development League [ed. USA 3rd division]. I can still knock it around a bit, so I hope to be a positive impact for them on the field this year.
I also signed on as the volunteer coach for the University of Michigan women's soccer program, so I will be their go to person with all things statistics and soccer, and I hope to get some in-depth experience with Prozone and other match analysis software as I continue my own soccer research. I am also going through my coach education process and recently got my National 'D' coaching license and plan to go for my 'C' when my year-long wait period is over.   After I graduate from the University of Michigan I plan to go in to coaching full time.
I think with my experience as a player, researcher, and coach I can help to bridge the theoretical and practical gaps between the different disciplines and to further our understanding of the thinking man's game.