These are the show notes for Episode #10 of the Soccermetrics Podcast, with guest Oliver Page. This interview was recorded on 21 February 2014 from my Atlanta office.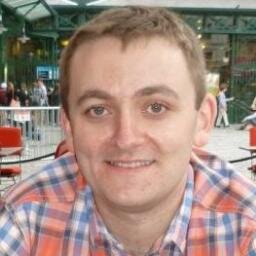 Oliver Page is a sports trader with experience at a number of firms in the United Kingdom and interests in applying academic research and mathematical concepts to sports statistics and betting.  His work appears at a number of spots online, including Sports Trading Network, Inside Fantasy Premier League, and Statsbomb.  Oliver was one of the presenters at the recently held OptaPro Analytics Forum and I liked his presentation on shotmaking strategies and goal expectation in football.  He had a much more clever and very British title for his talk, which he will further elaborate upon during the podcast.
In this episode Oliver and I discussed the following:
His motivation for the project, and the meaning of the catch phrase
The theoretical model of shot-taking that he used
The main results from his analysis and how they compare to findings of other researchers
Development of a game theory model as we attempt to analyze the influence of the defending team
Changes in the sports trading/betting industry and the parallels to the hedge funds
The challenges of communicating probabilistic information to the football enterprise, and the risks of falling into deterministic analysis
Web links to relevant resources referenced during our conversation:
Selected articles by Oliver Page:
You may subscribe to the Podcast through our iTunes page or listen to the show on the Stitcher app, available for mobile, tablet, and over 4 million car dashboards.
As always, we welcome your feedback on the episode, whether on content or technical matters.  You can make your feedback in the comments section (recommended for content-related discussions) or by emailing [email protected] (recommended for technical issues).