These are the show notes for Episode #7 of the Soccermetrics Podcast, recorded on 6 December 2013 from the Atlanta office.  This episode is a panel discussion of the 2014 World Cup Finals draw which occurred the same day.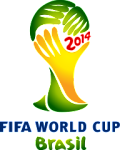 Joining me on the panel are Albert Larcada, Bobby McMahon, and Axel Torres.  Albert Larcada works in ESPN Stats and Information department, which supplies the quantitative data used by the on-air talent, where he heads development of soccer-related statistical information such as ESPN's Soccer Power Index.  Bobby McMahon was a long-time analyst on the Fox sports networks and is currently a columnist for Forbes.com and Soccer Central in Canada.  Axel Torres is the international football analyst for Marca.com and lead match analyst on Gol Televisión in Spain (which had NO relation with the late GOL TV in the USA).
This episode was different from the others in that it was a Google Hangout On Air broadcast.  We decided to go with an HOA because of the special event and the desire to involve audience participation.  In addition to discussing the draw amongst ourselves we also used Twitter and blog comments to drive further conversation.  It was hard work, but a fun show in which to participate. In advance I apologize for the cross talk and background noise — the joys of live broadcast, especially one that is seven shows old.
In this episode we discussed the following:
Overall impressions of the World Cup draw
Group-by-group assessments of the draw
Web links referenced during the show:
You may subscribe to the Podcast through our iTunes page or listen to the show on the Stitcher app, available for mobile, tablet, and over 4 million car dashboards.
As always, we welcome your feedback on the episode, whether on content or technical matters.  You can make your feedback in the comments section (recommended for content-related discussions) or by emailing [email protected] (recommended for technical issues).