These are the show notes for Episode #6 of the Soccermetrics Podcast, with featured guest Dr Geir Jordet of the Norwegian Centre of Football Excellence.  This interview was recorded on 12 November 2013 from the Atlanta office.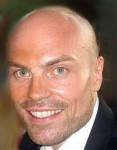 Dr Jordet is a professor at the Norwegian School of Sport Sciences and the head of the Psychology division of the Norwegian Center of Football Excellence.  He is a sports psychology consultant to athletes in a variety of sports, but the majority of his work is in football, and he has consulted professional clubs and national teams across Europe.
During our conversation, Geir and I discussed the following topics:
The role of the Centre in the development of football in Norway
The challenges of conducting psychological research in sport
The three conceptual frameworks that underpin Dr Jordet's research
Factors that influence expert performance in football
Performance under extreme pressure
Why do England fail so often in penalty kick shootouts?  And why are Germany so successful?
Web links to relevant resources referenced during our conversation:
You may subscribe to the Podcast through our iTunes page or listen to the show on the Stitcher app, available for mobile, tablet, and over 4 million car dashboards.
As always, we welcome your feedback on the episode, whether on content or technical matters.  You can make your feedback in the comments section (recommended for content-related discussions) or by emailing [email protected] (recommended for technical issues).